Advance Payments Program
ACMA offers the Advance Payments Program for Beef Producers in Nova Scotia, New Brunswick and Newfoundland & Labrador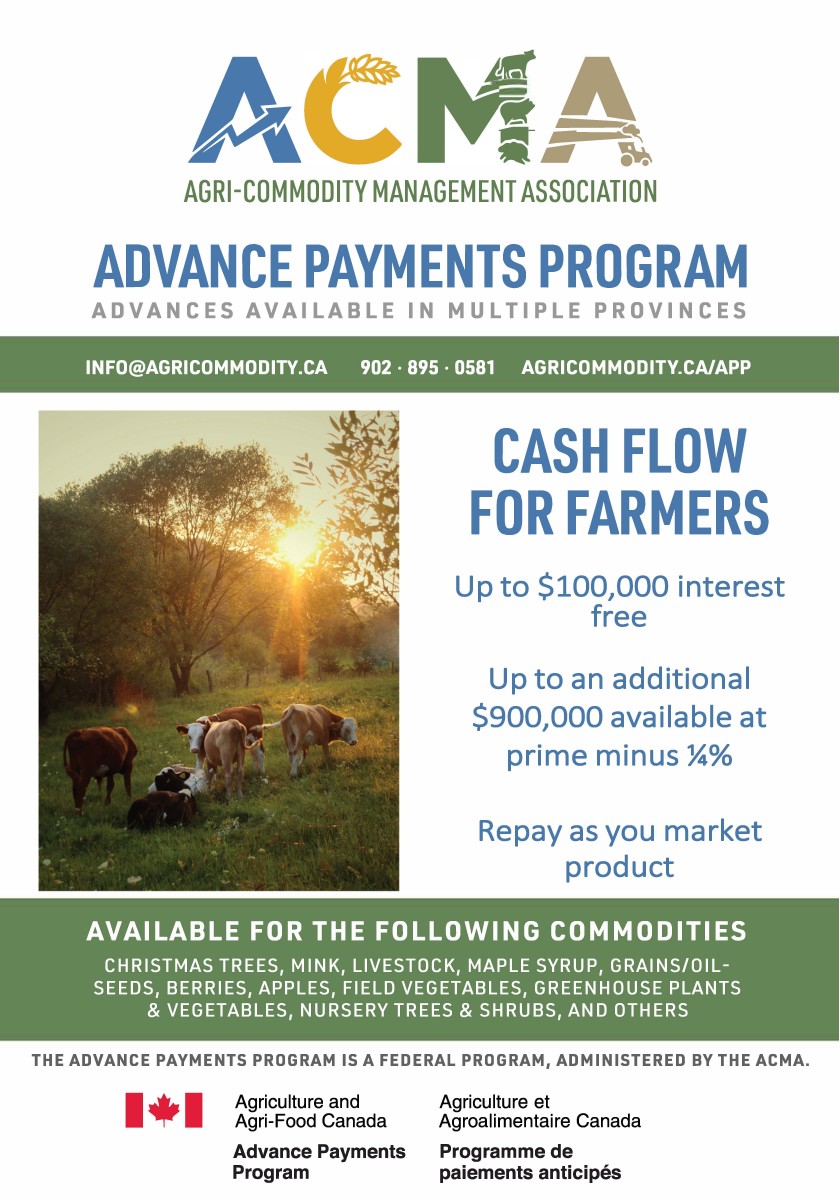 The Advance Payments Program (APP) is a Canadian Federal Loan Guarantee Program available through Agriculture and Agri-Food Canada (Agri-Commodity Management Association Administrator).
It offers cattle producers the opportunity to receive 50% of the market value of the cattle inventory to be marketed between April 1st to September 30th of the following year, in advance of sale.
It helps you with cash flow and provides you the flexibility to better market your product. You can access the first $100,000.00 interest free to a maximum of $400,000.00, at the interest rate of prime minus ¼%.
To qualify for this program, you must be enrolled in AgriStability (BRM); it provides security in addition to your cattle inventory. Enrollment begins April 1st.
To find out more, call 902-895-0581 or visit the ACMA Website. There you will find this year's advance rates and other important program information, as well as the forms in order to submit your application.