Kings Mutual Producer of the Year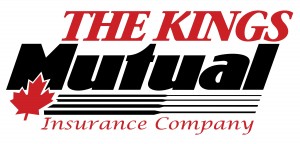 Previous Kings Mutual Cattle Producer of the Year Winners [New window]
The Board of the Nova Scotia Cattle Producers is happy to announce that they have partnered with The Kings Mutual Insurance Company to establish the "Kings Mutual Cattle Producer of the Year" award. The objective of the award is to annually recognize a Nova Scotia beef producer or dealer for the outstanding contributions they make to the provincial cattle industry.  The award recipient will be selected by a committee based on the following criteria:
Nominee must be in good standing with the NSCP
Nominator must be in good standing with the NSCP
Details of why the nominee should receive the award
Details of innovative or special farm practices
Details of environmental stewardship practices
Promotion of industry development
Farm appearance
Completed nomination forms are due to the NSCP office by January 31st and the winner will be announced at the Annual General Meeting.  The winner will be presented with a plaque as well as a NSCP jacket and hat.
Producer of the Year Nomination Form [PDF]